EVENT ATLANTIC SUMMIT TAKES THE STAGE IN CHARLOTTETOWN DURING ECMA WEEK.
CHARLOTTETOWN , PE.
MAY 2-4, 2019.
The Event Atlantic Summit converged on Charlottetown May 2-4 bringing together political, community and event leaders from all four Atlantic Provinces with the goals of; increasing collaboration with event hosting in Atlantic Canada, examining the sharing of event best practices, and enhancing opportunities with events for the region through attraction, successful execution and activation.
(CHARLOTTETOWN, PE, February 27, 2019) The energy in Charlottetown will be palpable during the 5th annual Event Atlantic Summit being hosted May 2-4 while the East Coast Music Association's awards, festival and conference are in town.
"Atlantic Canada is known for its highly successful event hosting and we are oftentimes looked upon as leaders nationally," said Charlottetown Mayor Philip Brown. "Charlottetown is elated to, once again, have the opportunity to host the Event Atlantic Summit during one of Atlantic Canada's signature events, the East Coast Music Awards: Festival and Conference. The Capital City – Birthplace of Confederation – will be abuzz with Summit delegates and ECMA fans, adding excitement to what is sure to be an eventful time in Charlottetown."
Playing host to the Summit for a second time, Charlottetown is no stranger to hosting events. The recipient of numerous national awards for their work in the industry, Charlottetown continues to lead the charge on event hosting with experience to share and help guide other industry professionals down a successful path.
"Hosting the Event Atlantic Summit in Charlottetown during ECMA week is a perfect fit," Seamus O'Keefe, Chair of Event Atlantic. "In the past, the Summit has been held in conjunction with sport tourism events hosted throughout the region. Now, delegates will have the opportunity to experience a different segment of the event tourism sector while attending the Summit."
The Event Atlantic Summit welcomes anyone in the economic development, tourism, sport, cultural and event hosting industry to attend. While a full program has not yet been announced, the Summit is sure to feature presentations that cover all aspects of event hosting like adding non-traditional experiences to your event, best practices on how to host a successful signature event, how to overcome unexpected challenges at your event and how to build a successful bid.
​
SUMMIT OUTCOMES:
SUMMIT DONATES TO UPPER ROOM HOSPITALITY MINISTRY
In lieu of Summit speaker gifts a total of $500 was donated to the Upper Room Hospitality Ministry in support of their food bank and soup kitchen programs.
ANNUAL GENERAL MEETING
Event Atlantic's Annual General Meeting was held as a part of the Summit. Elected to the Board for the 2019-2020 term are: Chair Seamus O'Keefe (St. John's, NL), Vice-Chair, Jennifer Shebib (Cape Breton, NS), Wayne Long (Charlottetown, NB) and Denis LeBlanc (Shediac, NB). Elected for the 2019-2021 term are: Treasurer Bobby Despres (Fredericton, NB), Tanya Haywood (St. John's, NL), Matt Moore (Truro, NS) and JP Desrosiers (Summerside, PE).
RFP RELEASED FOR NEW BRUNSWICK TO HOST 2020 EVENT ATLANTIC SUMMIT
To complete the hosting rotation, New Brunswick is scheduled to be the next host of the Event Atlantic Summit. Proposals are bring accepted until July 6, 2019. Copies of the RFP are available online or by contacting Stefanie Turner at stefanie@eventatlantic.ca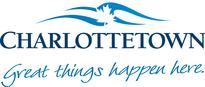 Charlottetown, PE, Canada